Security Camera Installations
Complete Video Surveillance Solutions
At Praos, our home security systems integrate with state-of-the-art home security cameras. This way, you're always able to view your home, so you don't ever have to wonder what's going on. You'll feel at ease knowing our commercial grade equipment actively protects.
We offer many different solutions for video surveillance that cover every angle, indoors & out. Call us today to customize a package tailored to your needs. All packages come with a limited lifetime warranty, 24/7 support, FREE training & FREE Richmond alarm system installation.
Introducing Video Analytics
Next Gen Surveillance with the Power of A.I.
Boundary Motion Sensing
Set up virtual zones around areas that are important to you and be notified whenever movement is detected within these boundaries.
Smart Detection
Transform your cameras into smart "security guards", capable of distinguishing between humans, animals, and vehicles in their motion tracking.
Integrate Smart Devices
Create automation rules that activate smart devices, such as lights, when movement is detected, further safeguarding your home and family.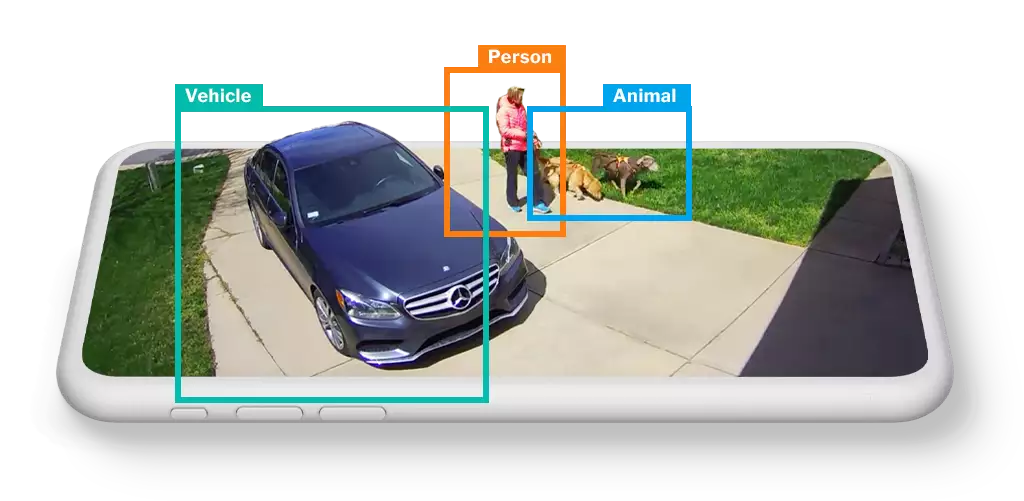 Indoor & Outdoor Video Surveillance Systems
Connected Next-Gen Smart Security Cameras
Outdoor Security Cameras
Night Vision with Crystal Clear Picture
Our outdoor cameras utilize advanced compression techniques to deliver high-quality recordings of all video events. Coupled with superior picture resolution, every detail is captured clearly. The camera comes with a 1/2.7″ CMOS 2.1 Megapixel Image Sensor and a 3.0 mm lens, providing a wide 117° field of view. Plus, with night vision capabilities, it can monitor up to 40 feet in total darkness, ensuring round-the-clock surveillance.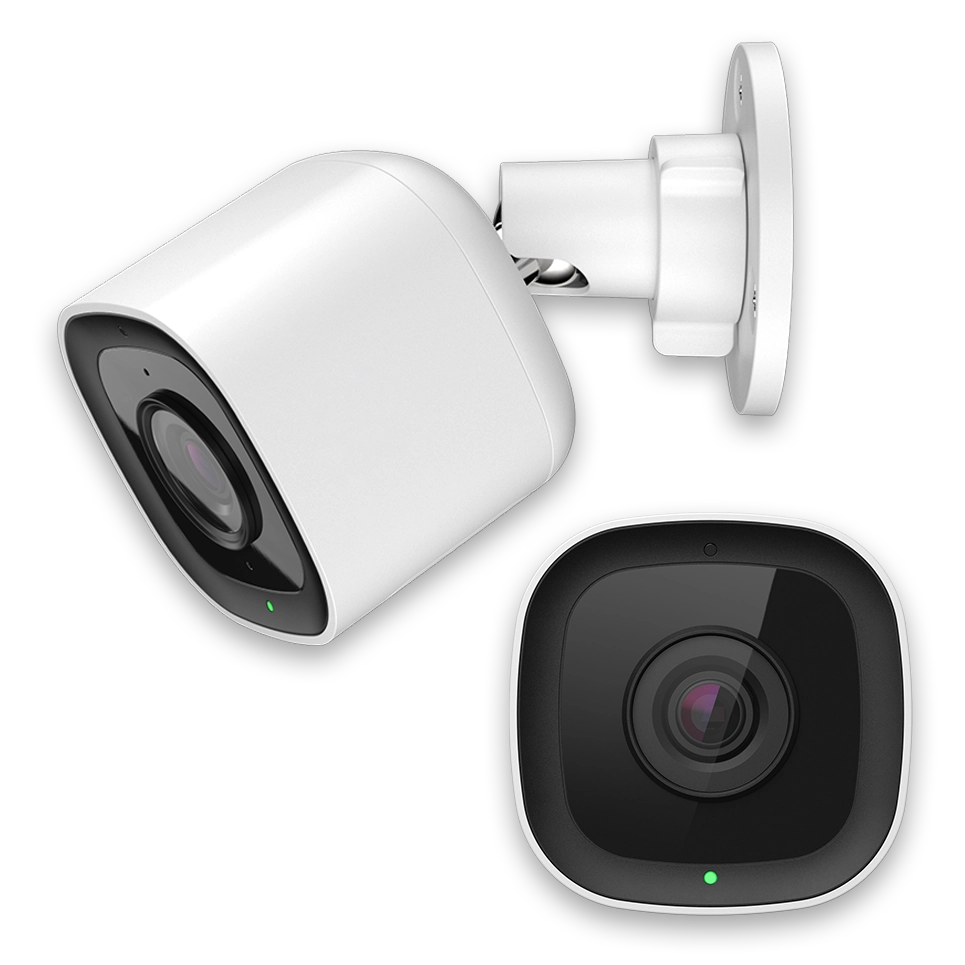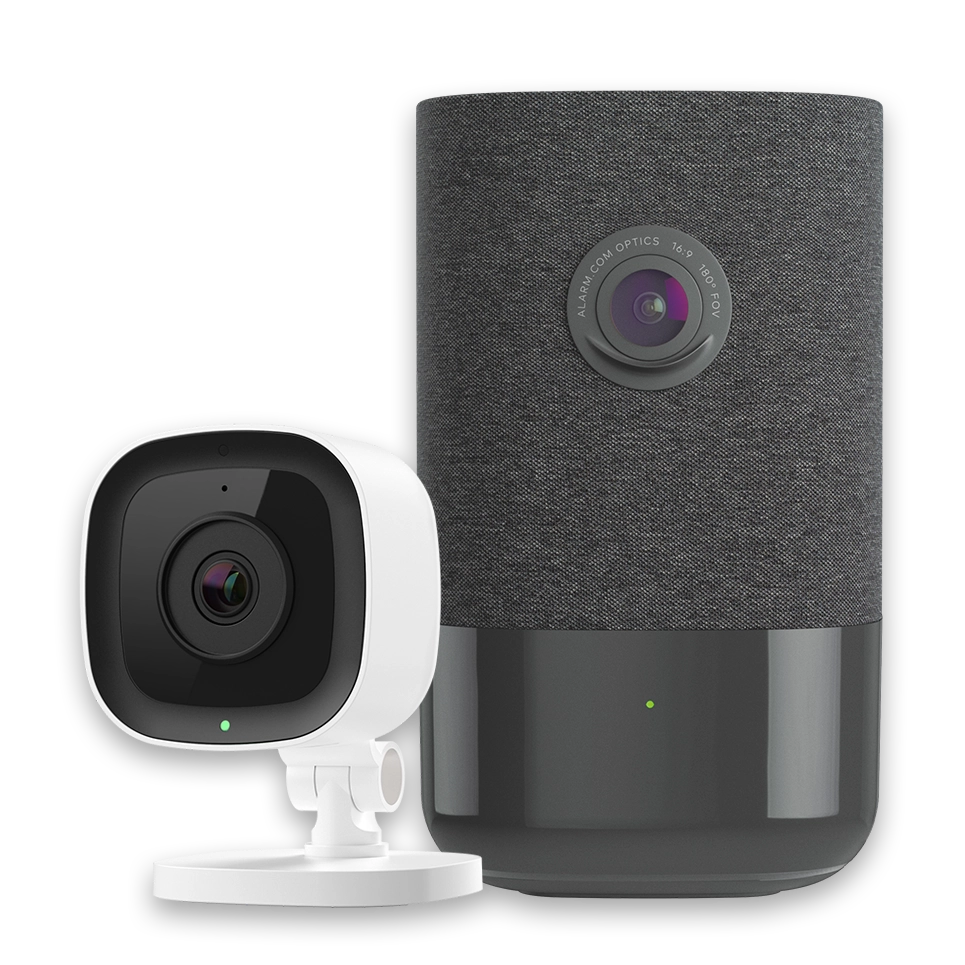 Indoor Security Cameras
2-Way Audio & Ultra Wide Field of Views
Experience intelligent video alerts, and premium live and recorded footage with our indoor security camera. The camera's high dynamic range (HDR) and night vision capabilities, along with its ultra-clear lens, guarantee visibility under any lighting conditions. Our app's powerful video analytics can identify and alert you when certain people enter your property. Additionally, enjoy cloud-based video clip storage that can be accessed from anywhere.
Video Doorbell Cameras
Monitor the Entire Doorway
Package thieves take note! Our cutting-edge video doorbell, part of our top-rated protection product line, is here to guard your doorstep. Our doorbell home security cameras offer an impressive 150° vertical Field of View (FOV), monitoring the entire entrance area. With two-way audio and full portrait viewing via our smart home app, interacting with visitors is easier than ever. The doorbell cam utilizes video analytics to reduce false alerts and swiftly detect visitors, sending you alerts even if the bell is not rung.
Commercial Grade Security Camera Systems
Customizable for All Types of Homes & Businesses
Real-Time Video Monitoring
Receive notifications & monitor the home, loved ones, and valuables from wherever, whenever, and however you want.
Personalized Notifications
Configure your alerts and video clips to match your personal preferences and lifestyle, ensuring you receive updates in real time.
Accessible Storage Options
Conveniently retrieve your smart home security camera system's footage from the cloud or an SD card, anytime you need it.
Superior Data Protection
Your videos are safeguarded with encrypted data security. Introduce an additional shield of safety against potential cyber threats.
No Batteries Needed
With professional installation, we will hard-wire power most cameras. You'll never have to worry about batteries or losing connection.