With an expanded vertical field of view, our smart video doorbell allows customers to effortlessly monitor doorstep deliveries through the Praos home security app. The camera's high-definition resolution and improved Two-Way Audio make it simpler than ever for customers to both see and converse with their visitors. Contact our Richmond home security team today to get started.
Helpful Alerts at Your Fingertips
The doorbell cam uses Video Analytics for swift people detection, reducing false alarms. Customers can now be alerted when someone is at their door, even if the visitor doesn't ring the bell.
Real-Time Conversations Made Easy
Customers can engage in two-way conversations with visitors day or night, thanks to improved Two-Way Audio, HD resolution, HDR, and infrared night vision.
Instant Awareness and Recording
Customers can access the live video feed from the app or automatically record clips when the doorbell is pressed or motion is detected, ensuring they stay in the know.
Optimized Mobile Experience
View visitors in full-screen portrait mode and communicate with them from anywhere, whether you're on the move or relaxing on the couch. In addition to disarming their system and controlling door locks, customers can adjust lighting, operate garage doors, and arm their security system directly from the doorbell call screen.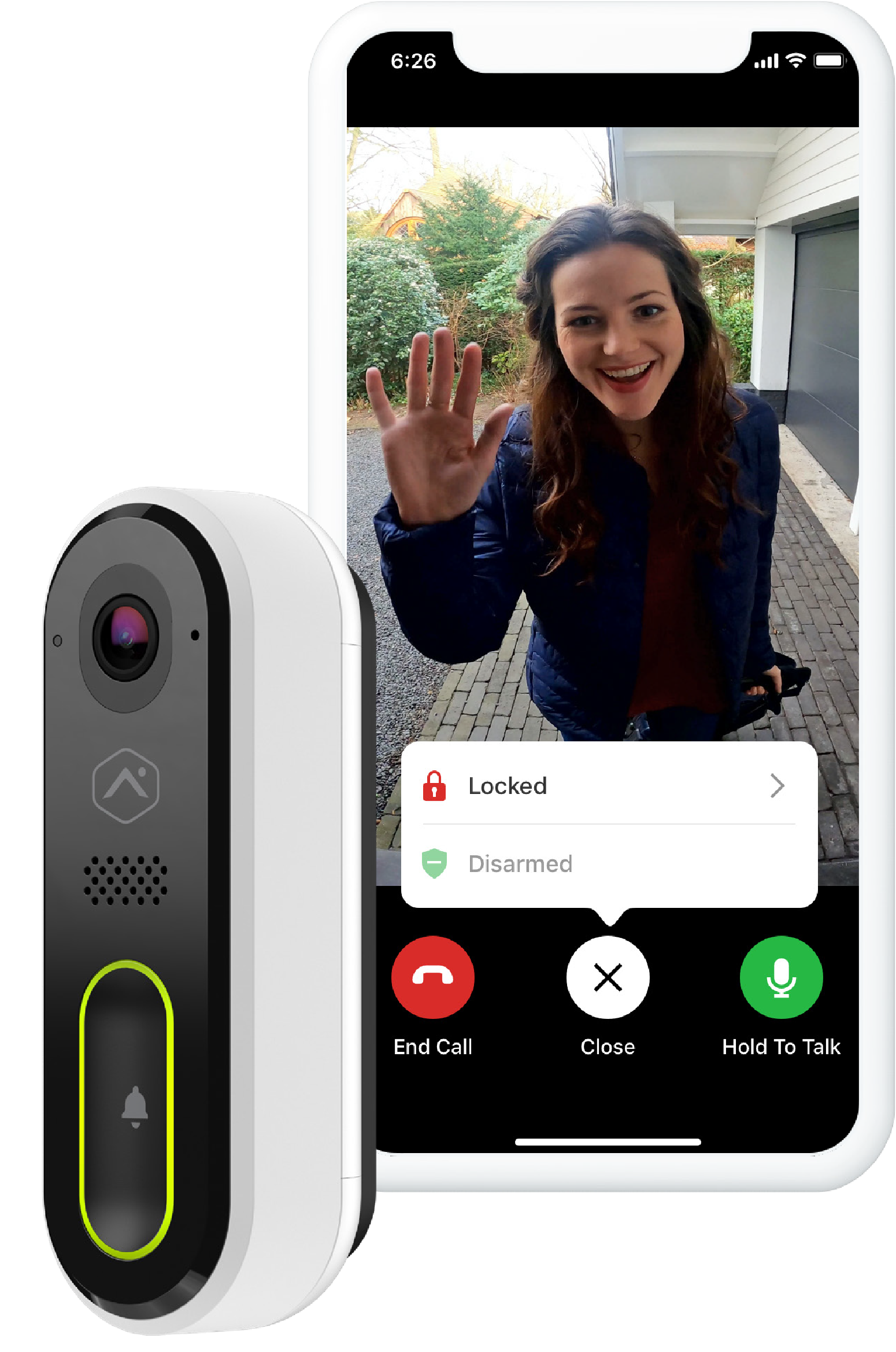 Commercial Grade Security Camera Systems
Customizable for All Types of Homes & Businesses
Real-Time Video Monitoring
Receive notifications & monitor the home, loved ones, and valuables from wherever, whenever, and however you want.
Personalized Notifications
Configure your alerts and video clips to match your personal preferences and lifestyle, ensuring you receive updates in real time.
Accessible Storage Options
Conveniently retrieve your smart home security camera system's footage from the cloud or an SD card, anytime you need it.
Superior Data Protection
Your videos are safeguarded with encrypted data security. Introduce an additional shield of safety against potential cyber threats.
No Batteries Needed
With professional installation, we will hard-wire power most cameras. You'll never have to worry about batteries or losing connection.