Brinks Home Security Systems
In today's unpredictable world, securing your home or business is more crucial than ever. That's where Praos steps in. As a licensed Brinks Authorized Dealer, Praos is uniquely positioned to provide not just any type of alarm systems, but the latest innovative equipment the industry has to offer. Our collaboration with Brinks, a name known for trust and reliability, ensures that every piece of equipment we offer has been rigorously tested for quality and effectiveness.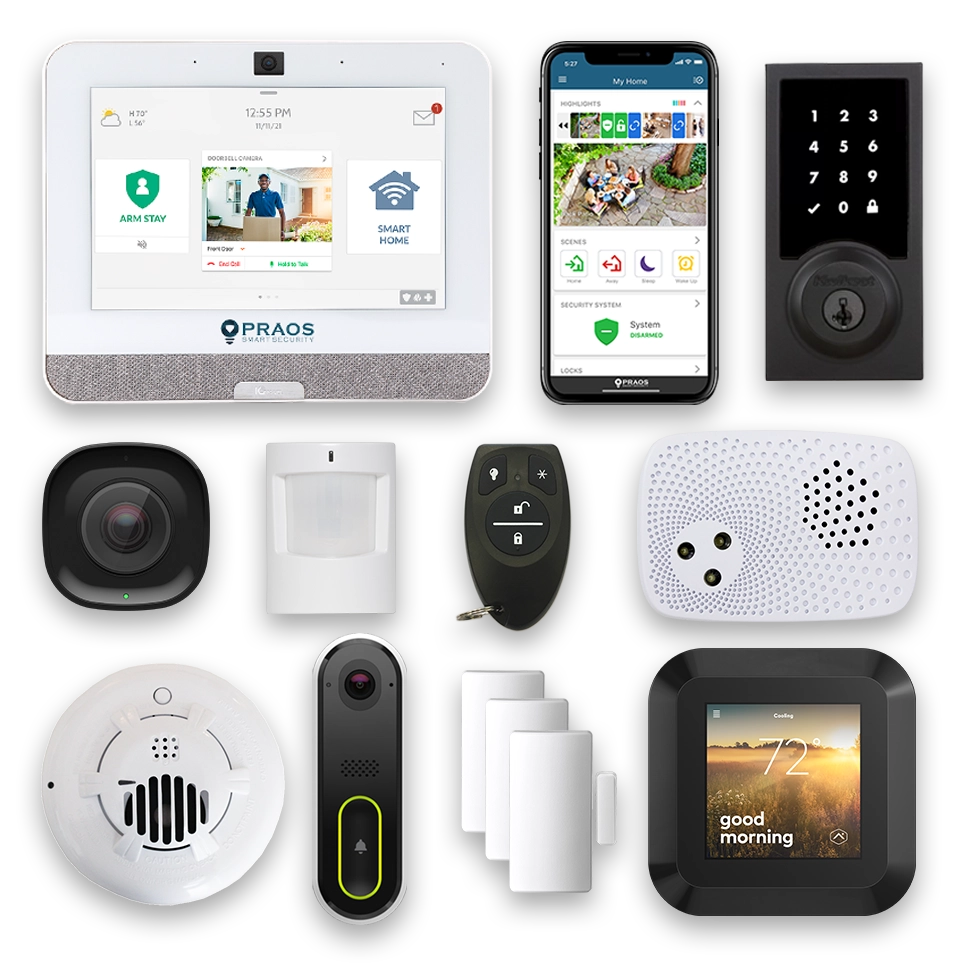 Brinks Security Systems in Richmond
At Praos, every day brings an opportunity to make home security more accessible. Reach out to us today to find out about our customized home alarm systems tailored to your specific needs. And don't forget to inquire about our daily specials, because we're always looking for ways to offer you more value!
We can customize a home security system package tailored to your needs and budget. We even offer $0 Installation + $0 Activation on most of our new installation packages. Already have a system? No problem. Give us a call to see if we can activate your system for just $19.95/mo.
Praos Smart Home Security
Veteran Owned Virginia Alarm Company
Chester

Powhatan

Hopewell

Colonial Heights
Richmond Location — 1806 Summit Ave Suite 300, Richmond, VA 23230